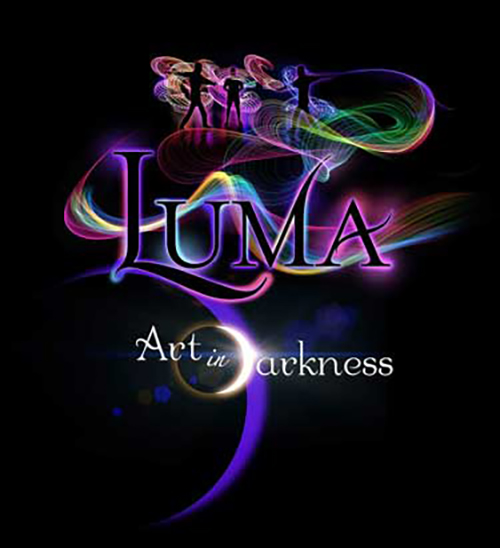 LUMA
Take the giant leap into a surreal world of light, color and motion where thinking stops and astonishment begins.
Luma is an exhilarating light spectacle that captures the audiences' imagination by using the dark as the canvas and light as the brush to create colorful illusions by combining rhythmic gymnastics, dance, magic, puppetry, and physics with well-coordinated motion. It is an experience that will leave you mesmerized and full of wonder.
This show has audiences sitting on the edge of their seats with googly eyes and slack jaws. The viewer experiences artistic depictions of natural, artificial and metaphysical light. Fireflies dance, shooting stars flash across a darkened stage, screen savers undulate, carnival rides spin and EKG monitors pulse the heartbeat of the body electric.
The show has been seen in 15 countries and taps into the universal draw that all living things have towards light.
"LUMA: The science of art."
– Washington Post
"A rare show, bedazzling, truly magical….turns an audience of adults into a bedlam of kids."
– San Francisco Gate
"The two sold out shows proved what a terrific appeal LUMA has."
– The Buckman, Memphis, TN
"Tremendously inventive, unique and extremely entertaining."
– Fred Kavli Theatre, Thousand Oaks, CA