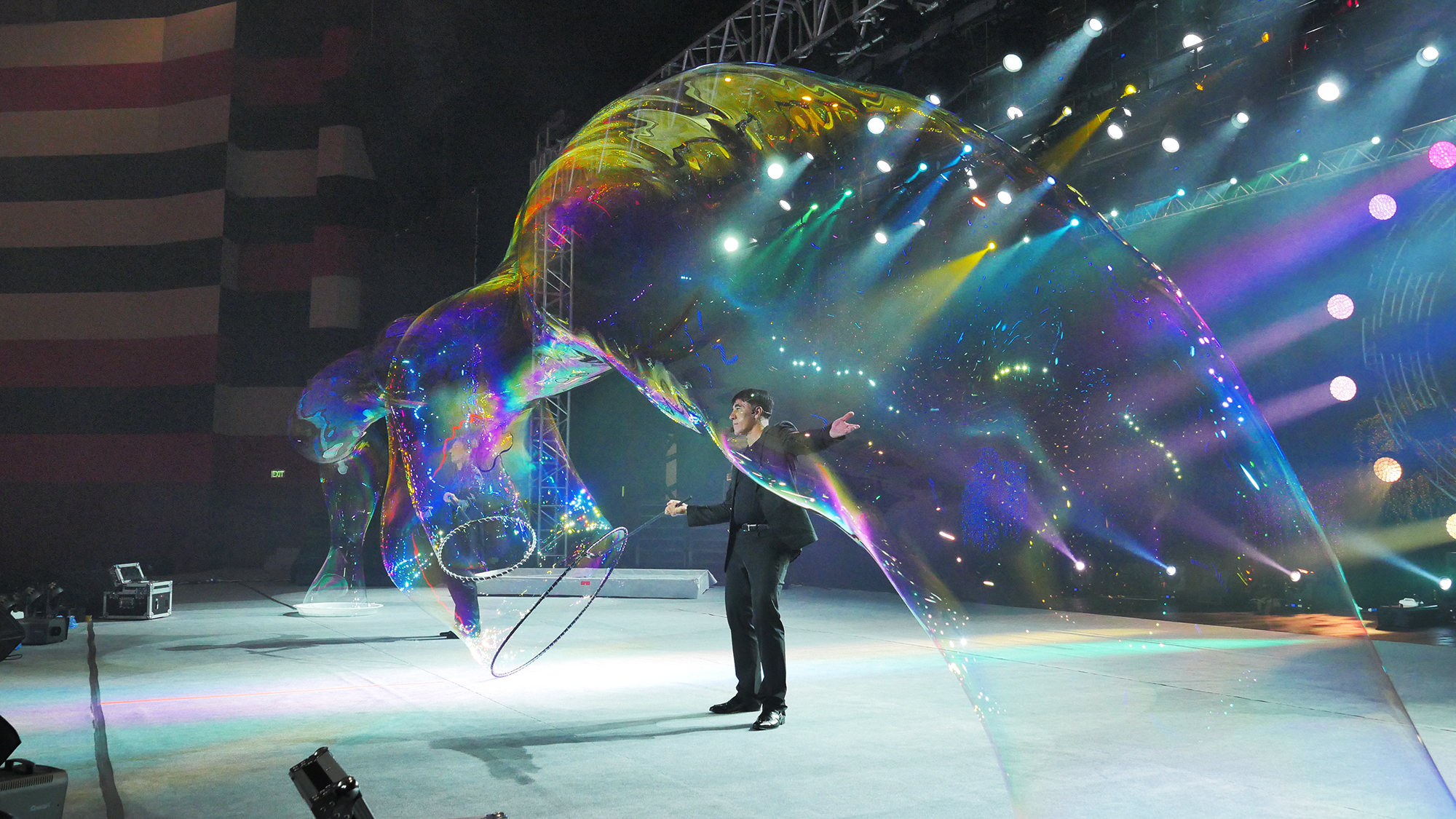 Gazillion Bubble Show
Seen by more than 30 million people!
Become a kid again with bubbles! Take the journey of a lifetime and step into the unbelievable magical world of Fan Yang and his Gazillion Bubble Show. The show truly is a family affair for Fan Yang. His wife Ana, son Deni, daughter Melody, and brother Jano all can be found on stage with him. The first and only interactive stage production of its kind, it's a multi-million dollar spectacular with fantastic lasers and never before seen masterpieces of bubble artistry. The wonder of bubbles has delighted millions around the globe, from off-Broadway to national television. It is an unforgettable experience for audiences of all ages.